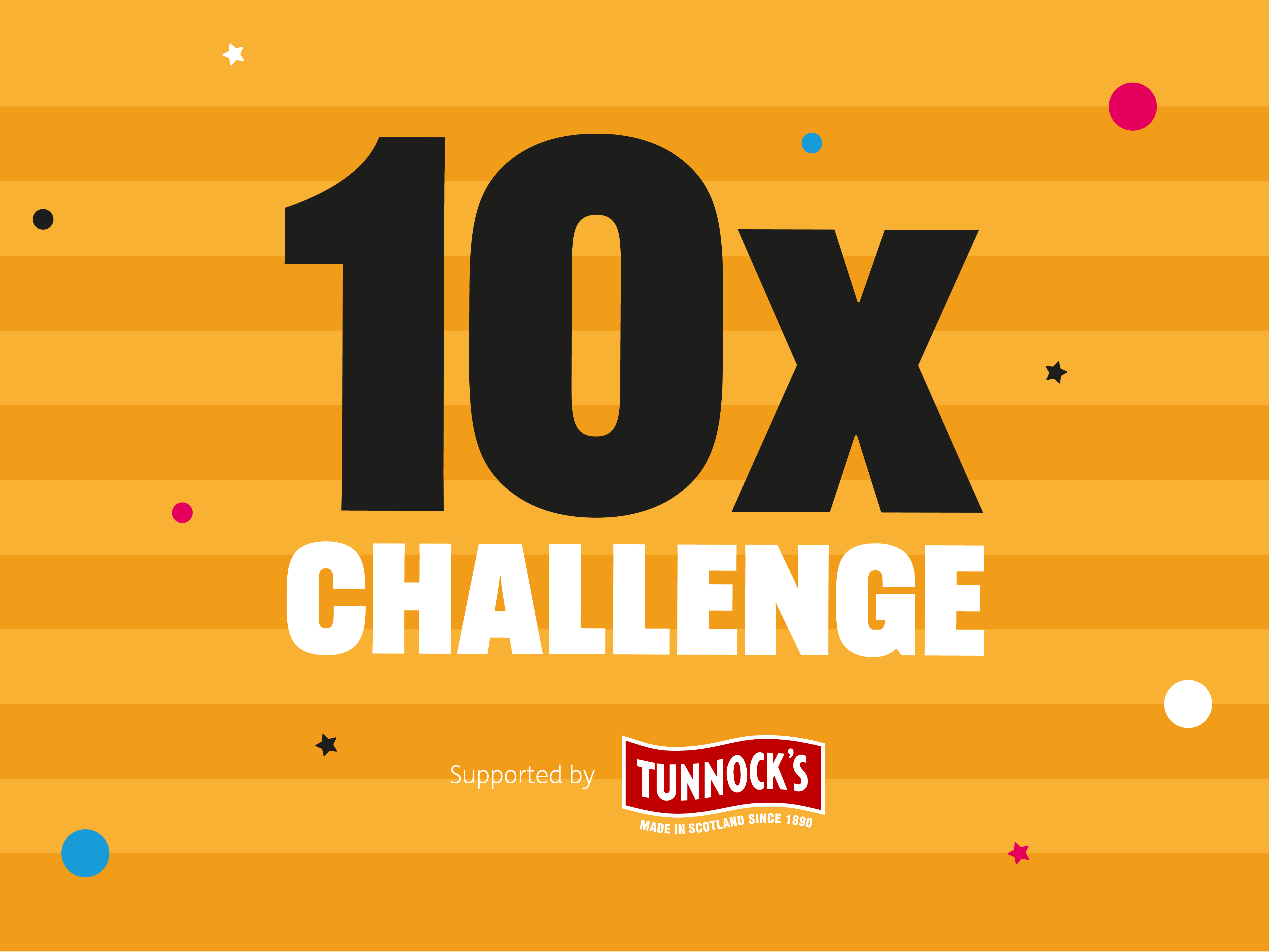 Download your 10xChallenge pack
The STV Children's Appeal is 10! Dream up an activity based on the number 'ten' - or pick from one of our ideas - and complete it between 10-19 September to continue helping children in Scotland living in poverty.

10 - 19 September
Anywhere
Download your pack below
Download the 10xChallenge pack under the 'useful links' section below
The STV Children's Appeal is 10! To celebrate 10 years of making a difference, and to keep supporting children in Scotland living in poverty, we're launching the 10xChallenge!
The 10xChallenge runs for 10 days, from Friday 10 to Sunday 19 September, and we're calling on the nation to get creative with 'ten' and come up with a challenge or event inspired by this magic number.
Each year STV Children's Appeal partners with broadcaster STV who love to film fundraising events and activities for their annual STV Appeal programme which broadcasts in October. If your school, club or workplace is taking part then don't forget to tell us what you're doing and we can share with STV. Please email us at STVappeal@stv.tv
We can also provide you with an STV Children's Appeal Tshirt, so download the pack below and get in touch!
More Events