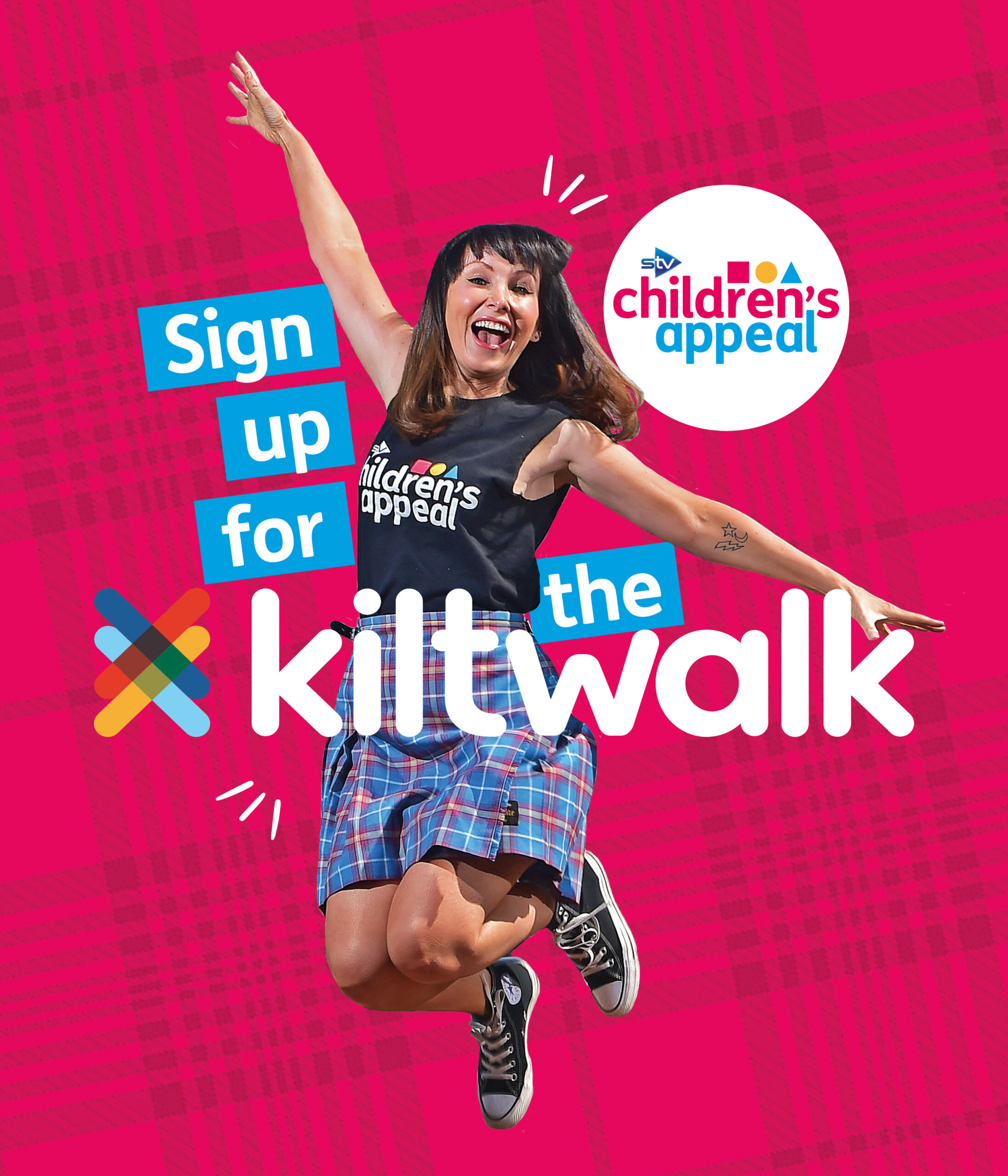 Glasgow Kiltwalk 2023
Walk The Kiltwalk in aid of STV Children's Appeal to help children affected by poverty.

30th April 2023
Glasgow
Walk The Kiltwalk in aid of STV Children's Appeal to help children affected by poverty.
Look out your tartan and get set for the 2023 Glasgow Kiltwalk on Sunday 30 April. Whether you're a seasoned Kiltwalker or fancy a new walking challenge, there's a walk for everyone!
Choose from three walking distances and take big steps for children and young people in Scotland affected by poverty.
The Mighty Stride (approx. 26 miles)
The Big Stroll (approx. 11-15 miles)
The Wee Wander (3 miles)
All fundraising will now go directly to your Charity PLUS all eligible gift aid. So that's up to 125%* in fundraising.
There are two options to sign up:
You can register for the event through The Kiltwalk website and pay your own entry fee, nominating STV Children's Appeal as your chosen charity and setting your own fundraising target. Once you've registered, we'll be in touch! Kiltwalk are offering their lowest ever entry fee this year!
We have a limited number of free entry codes for 2023 that will be available on a first come first served basis to those who agree to aim to raise a minimum of £130 through sponsorship for the Mighty Stride and the Big Stroll, or £60 for the Wee Wander. If you would like to apply for a free entry code, please contact stvappeal@stv.tv with details of which walk you would like to do.
Each participant will receive a free branded t-shirt.
As we continue to feel the impact of the cost-of-living crisis, your fundraising efforts at the Kiltwalk will make a huge difference to the children and families we support. And Every penny you raise is passed on to helping those who need our help the most. We will provide more information on which charities we will support through your Kiltwalk funds in due course. 
If you have any questions, please get in touch with the Appeal team at stvappeal@stv.tv
More Events