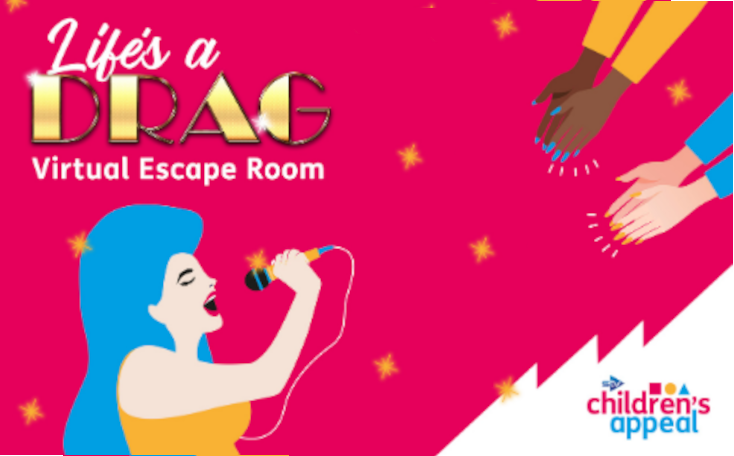 Virtual Escape Room
Life's a Drag - hunt for clues and solve the puzzles to crack the code and make a break for freedom. Can you escape? It's a the fun alternative way to spend a night in on lockdown. Free to play but consider a donation to the STV Children's Appeal.

Anytime
Online
Life's a Drag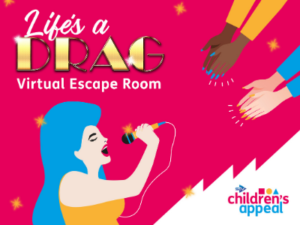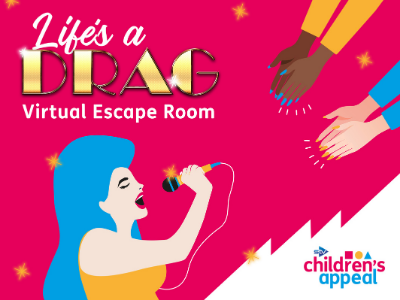 Had enough of online quizzes? Looking for the next big thing to do with friends that will impress and entertain in equal measures?
Well if you host our fun filled virtual escape room, either online or in person within social distancing guidelines, you can provide an evening of entertainment that will be hard to beat, and have you crowned the best host of lockdown!
Support your guests as they hunt for clues and solve the puzzles to crack the code to make a break for freedom. In addition to the achievement of defeating the escape room, they can also be proud that they have made a contribution to help children and young people in Scotland, who need a helping hand during these tougher times, simply by making a small donation to join in the fun.
Your guests will find themselves locked in the dressing room of drag sensation, Wendy Hoos, back stage of a rowdy bar, and all that is needed to break free is some imagination, good humour and some simple detective skills.
Our pack is free to download and contains all you need to host virtual escape room. All we ask is you request a small donation from each participant towards the STV Children's Appeal – 100% of every donation stays in Scotland and goes directly to support children and young people affected by poverty.
Useful Links
More Events
The Kiltwalk 2022
The Kiltwalk is back for 2022. It's the biggest event in Scottish fundraising and it's an awesome way to have fun, stay fit and raise lots of money to help charity.
More Info