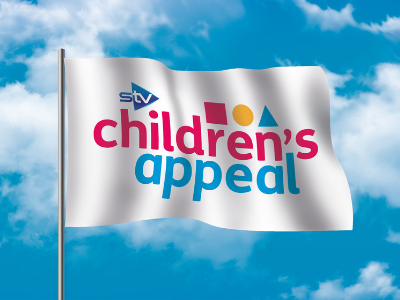 Become a Flag Flyer for STV Children's Appeal
We're determined that every child deserves the best possible start in life. Thousands have been helped already thanks to funding from the STV Children's Appeal but we need to do more. There are still too many who are struggling and Covid-19 is making challenging circumstances even harder.
We know that the STV Children's Appeal is a force for good but we need your help to get the word out and encourage people in your community or workplace to get involved.
Could you become a Flag Flyer for the STV Children's Appeal in the groups and communities that you find yourself in? For example, by:
putting the Appeal forward as the nominated charity of your workplace or kids' school
inviting us to speak at your community group about the work of the Appeal
introducing us to key people in your network who could further champion the Appeal
following us on social media and interacting with our posts
There's no commitments, no targets and no onerous duties – we're simply looking for people in communities up and down the country who we can be in touch with and ask if you can encourage people to get involved in the latest STV Children's Appeal campaign.
Imagine how many more vulnerable children and young people by working together and flying the flag for the STV Children's Appeal.