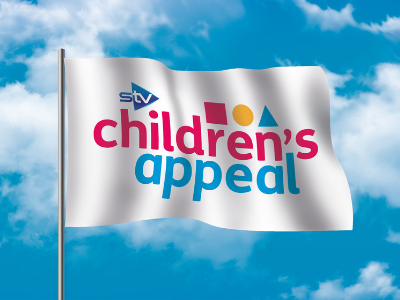 Volunteer to Fly the Flag for STV Children's Appeal
We are looking for enthusiastic Fundraising and Event Volunteers to provide essential support to the STV Children's Appeal team as and when required.
Some of the things you could find yourself supporting is some of our flagship events, attending local bucket collections, supporting with our fundraising activities and helping behind the scenes with event admin.
As this role involves working alongside our team with supporters and the general public, you would be representing our brand, so we are looking for volunteers who share our vision and values.
Opportunities to volunteer will be sent to those who apply and we will ensure any training is provided to help you feel comfortable on the day. We're looking for volunteers all across Scotland.
Criteria to becoming a STV Children's Appeal volunteer:
Be friendly and enthusiastic
Be trustworthy and honest
Believe in our vision and values
Be 16 years or older (children and young people are welcome to volunteer if they are accompanied by an adult).
Have good communication skills and willingness to answer general questions about the STV Children's Appeal.
By signing up to volunteer for the STV Children's Appeal, you will be required on an ad hoc basis, as times for each event will vary. You will be alerted of volunteering opportunities and can select an event accordingly.
This is a rewarding and flexible volunteer role that you can fit around your lifestyle. You will have the opportunity to meet new people and contribute to an amazing cause.