STV Children's Appeal is delighted to accept a donation of £1,000 from The Electric Heating Company to help tackle child poverty.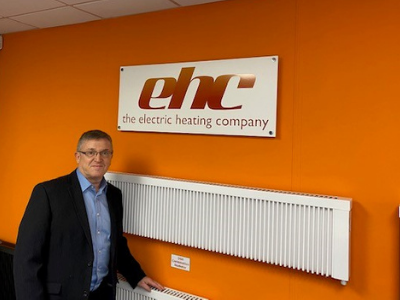 Bill Walters, Director said: "We are delighted to support the STV Children's Appeal this year. We recognise the significant contribution they make to raise funds and awareness to help children and young people living in poverty throughout Scotland."
Bill adds "The fight against child poverty is always a difficult one, however this year in particular will present further challenges and our management team is committed to helping as much as possible where we can. We would urge others that are in a position to help to follow suit where possible to help this great cause."
Graham Steven, Fundraising Manager at STV Children's Appeal commented: "We are delighted to accept this generous donation from the team at Electric Heating Company. Every penny will be used to help those children and young people who are particularly struggling with the effects of poverty right now. Covid-19 has added another layer of difficulty for so many of these families who were only just coping before the pandemic struck – this is a timely donation and one that will make a significant difference for many."
Electric Heating Company are based in Blantyre, South Lanarkshire and supply electric heating and hot water products across the UK. Find out more.