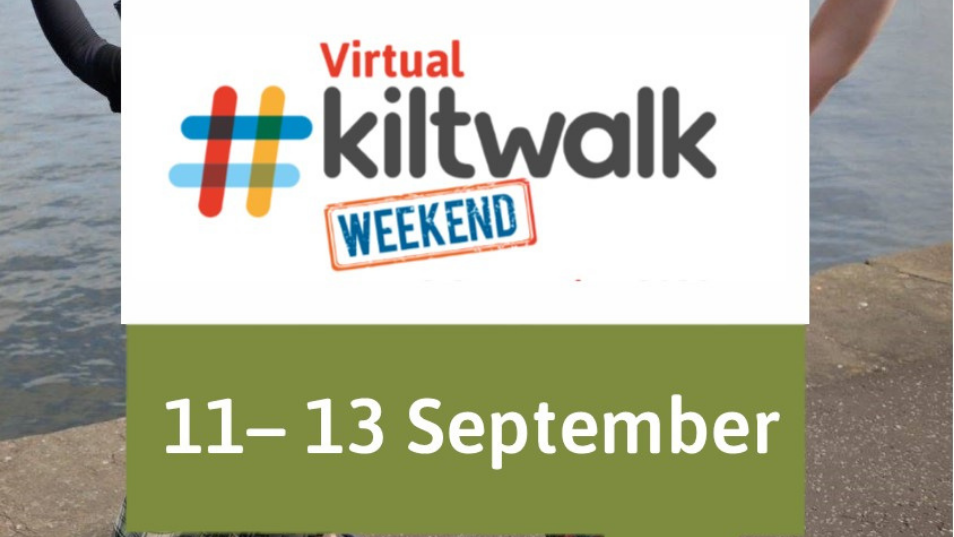 This year's Edinburgh Kiltwalk has gone virtual! Walk any distance you like, wherever you live, raise funds for STV Children's Appeal and every pound you raise gets topped up by another 50p from the generous folks at The Hunter Foundation. That means if you raise £100, it will become a whopping £150! What are you waiting for?
Sir Tom Hunter of The Hunter Foundation said: Sir Tom said: "We can't all get together, but we're going to go virtual. We tried it in Dundee and it was a fantastic success.
"You can walk, swim, bounce on your space hopper – do whatever you want, for the charity of your choice. If ever there was a time when the folk who need our help need it most, it is now. So, put on a wee bit of tartan and get involved, get together, and get into the Kiltwalk spirit."
The coronavirus pandemic is having a devastating effect on children and young people living in poverty in communities across the whole of Scotland.
With so many of our usual events cancelled, and at the same time as children living in poverty need our help more than ever before, we need as many people to take part in this year's Virtual Kiltwalk as possible.
> Register now and select 'STV Children's Appeal' as your chosen charity.
Our fundraising team are also here to cheer you on – if you've got any queries, don't hesitate to get in touch.