The Big Scottish Breakfast is back for 2020 – packed with all the right ingredients to be really fun and really vital for the 1 in 4 children living in poverty across Scotland.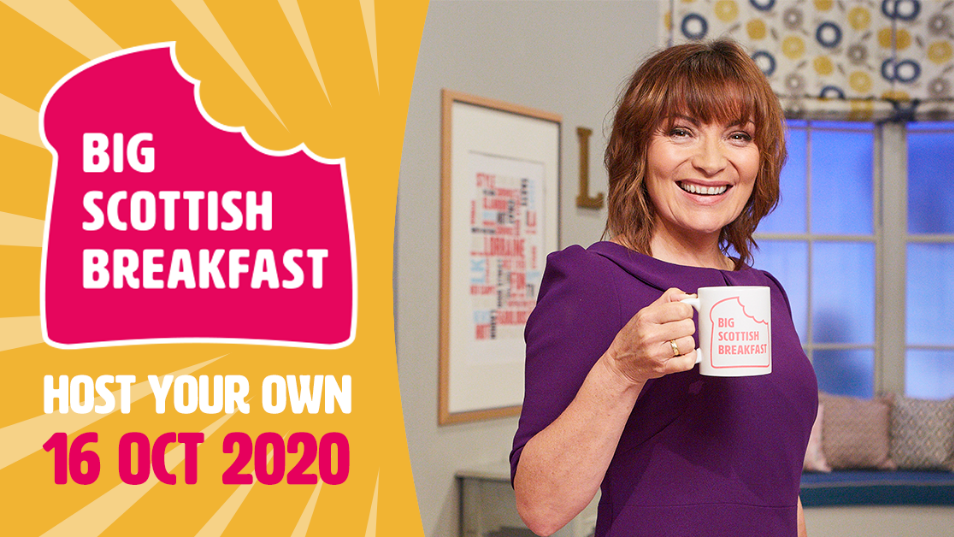 They've been hit hard with the impact of coronavirus: families already at crisis point before the pandemic have struggled to put food on their tables, afford the data and internet access to stay connected to our new digital world, and have experienced a further deterioration to their mental health.
To help, we're asking you to host a Big Scottish Breakfast this October.
It's really simple:
gather your friends, family, work colleagues or school classmates together, virtually or where social distancing permits and have breakfast together.
have fun and get creative too: play some games, have a breakfast-themed quiz, see who can toss their pancake the highest or create the most interesting breakfast smoothie.
and don't forget to ask for a donation from your guests in exchange for all the food and fun in order to help children and young people who need our help right now.
and let us know that you're holding an event so that we can cheer you on.
We've even got tools and resources to make the most of your Big Scottish Breakfast event:
So what are you waiting for? Host your Big Scottish Breakfast this October, have fun and know that you are making a huge difference for the 1 in 4 children and young people living in poverty across Scotland. Thank you.