STV Children's Appeal has launched a fresh new website thanks to volunteers from staff within STV's digital team.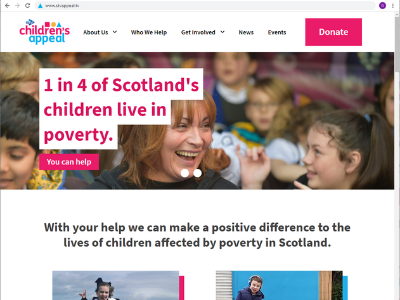 In addition to a more contemporary design, the new site is designed to give people easier access to information about the Appeal including what's on and how to get involved.
"The work of STV Children's Appeal is more important now than its ever been and it's vital that we can demonstrate this and our impact clearly", explains Graham Steven, STV Children's Appeal. "The new site not only looks great but enables people to quickly see why the Appeal is necessary and how they can get involved. We've also made donating to the Appeal easier and faster than before too.
"We are very grateful to staff within STV's digital team who have voluntarily given up their time to build this site and launch it for us at no cost to the Appeal".
We hope you enjoy the new site but please do get in touch and let us know your feedback.