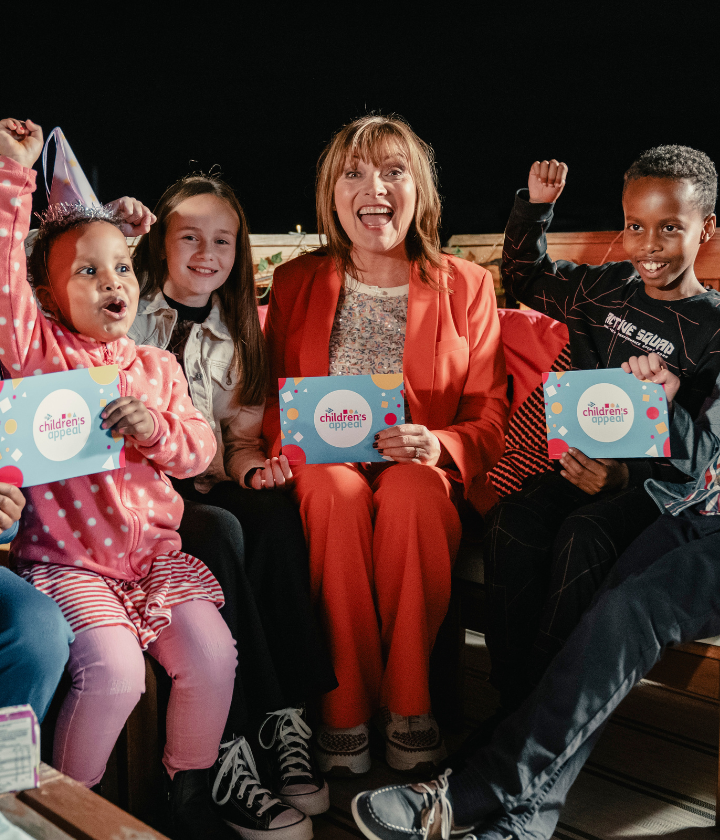 The Appeal show hosted by Lorraine Kelly and Sean Batty recognised Scotland's fight against child poverty
3x Formula 1 World Champion Max Verstappen surprised young cancer survivor
The show featured a challenge around Arran for STV presenters Sean Batty and Laura Boyd, and closed with an exclusive performance by Tom Walker
First Minister Humza Yousaf thanks fundraisers and pledges future support for the Appeal
A grand total of £2,224,145 has been raised by the STV Children's Appeal throughout 2023.
Last night's STV Children's Appeal Show highlighted the efforts of fundraisers and told of the charities supporting families up and down the country who are affected by poverty.
The programme was presented by host Lorraine Kelly, alongside STV's Sean Batty, and broadcast from charity Refuweegee's headquarters in Glasgow's city centre. It closed with an emotional performance by North-Lanarkshire born singer-songwriter Tom Walker, who was "really proud to be involved" with the show this year.
A heart-warming feature of this year's show was an exchange between 9-year-old charity ambassador Harry and 3x Formula 1 World Champion Max Verstappen. Max sent F1 superfan Harry a special message, saying: "I've heard your story and also how hard you and your sister have worked to raise money for the charity that helped you. I think you're amazing." Harry was diagnosed with leukaemia in 2019 but has since recovered with the help of charity It's good 2 give, which issupportedbytheSTVChildren'sAppeal.
Also on the show, STV presenters Sean Batty and Laura Boyd were back with another challenge, this time on the Isle of Arran. The pair were tasked with making their way around the island and back on time for the last ferry home by any means necessary. They ran into some alpacas, horses, plenty of school children, bagpipers, the captain of the ferry and the people of Arran along the way and concluded their two-day escapade with an intense abseil.
The show featured First Minister Humza Yousaf, who said that the generosity of Scots comes from the heart and encouraged the public to donate. The final total includes £1m of match-funding from the Scottish Government, who have supported the Appeal since 2011.
STV Children's Appeal partners raised thousands of pounds this year through a variety of fundraising methods, including the Kiltwalk, golf days, running, cycling and customer donations.
Celebrities Robert Carlyle, Andy Robertson and Jean Johansson also lent their voices to the fight against child poverty, encouraging donations from STV viewers all week.
Lorraine Kelly said: "Wow, what a night – as always. Every year, I know that the people of Scotland will go above and beyond and 2023 was no different. What an incredible total raised to help those across the country who need it most. A huge thank you to everyone who watched the show and donated last night – this money will have a life-changing impact."
Paul Reynolds, Chair of the STV Children's Appeal, said: "As we come to the end of another fundraising year, it's a pleasure to celebrate the efforts of so many brilliant fundraisers and charities through the STV Children's Appeal Show, and reflect back on everything that has been achieved.
"Thanks to the unwavering generosity of our viewers, community fundraisers, corporate partners, STV colleagues and the people across Scotland, we have raised another huge amount of money for children and families affected by poverty. A big thank you to everyone who fundraised and donated to the Appeal this year; none of what we do would be possible without your continued support."
.
You can donate to the STV Children's Appeal 2023 by visiting stv.tv/appeal. Watch the show on STV Player