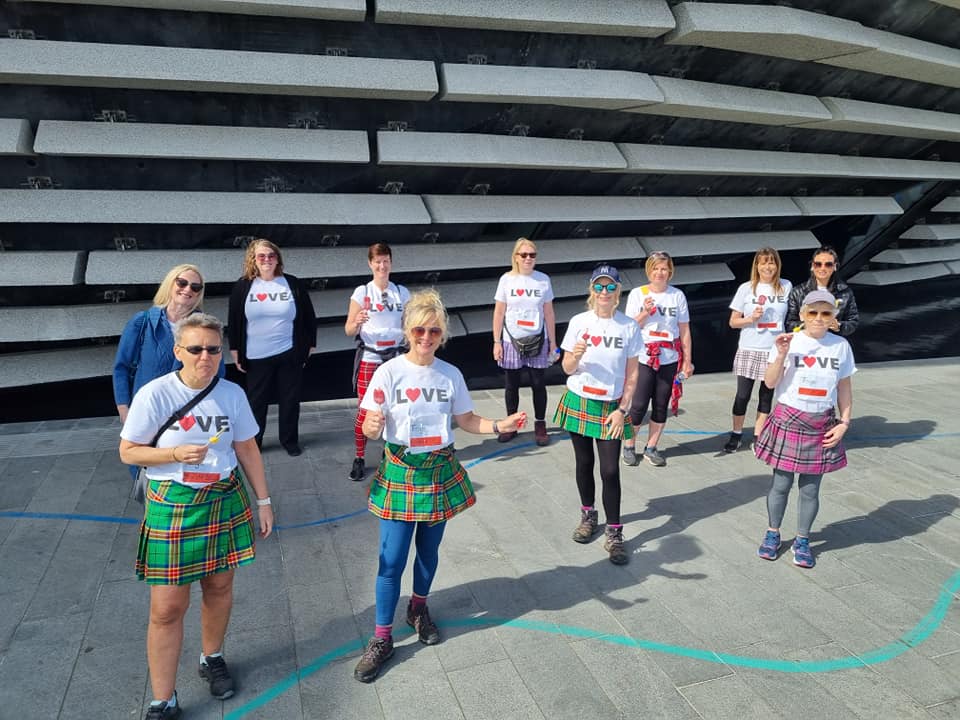 Every year, thousands of people take part in the Kiltwalk to raise money for charities across Scotland, and next up is the Dundee event on 20th August. We're excited to announce that everyone who is walking for the STV Children's Appeal or the Kiltwalk charity at Kiltwalk Dundee will see every pound they raise go straight to Togs for Tots.
Togs for Tots is an essential service established by a single mum in 2016 for families in Dundee affected by poverty, who may struggle to provide clothing and equipment for their children. The charity is run solely by volunteers and they also host a foodbank, organised through public donations. Togs for Tots believe that no child should go without these five essentials:
1 – Enough clothing for all seasons
2 – Comfortable footwear for home and school
3 – An age-appropriate bed with bedding
4 – Key equipment and toys for cognitive and physical development
5 – Activity that promote the development of strong family and social bonds
Money raised through the Appeal's Kiltwalk funds would allow Togs to support at least 500 families with new socks, pants and pyjamas
Togs for Tots Chairperson Jillian Smith said: "Togs are over the moon to be selected as the STV Children's Appeal partner for the Dundee Kiltwalk. This not only means Togs will raise more much needed funds, but the publicity from STV will help raise awareness of our charity and the fantastic work we do, meaning we can reach more families."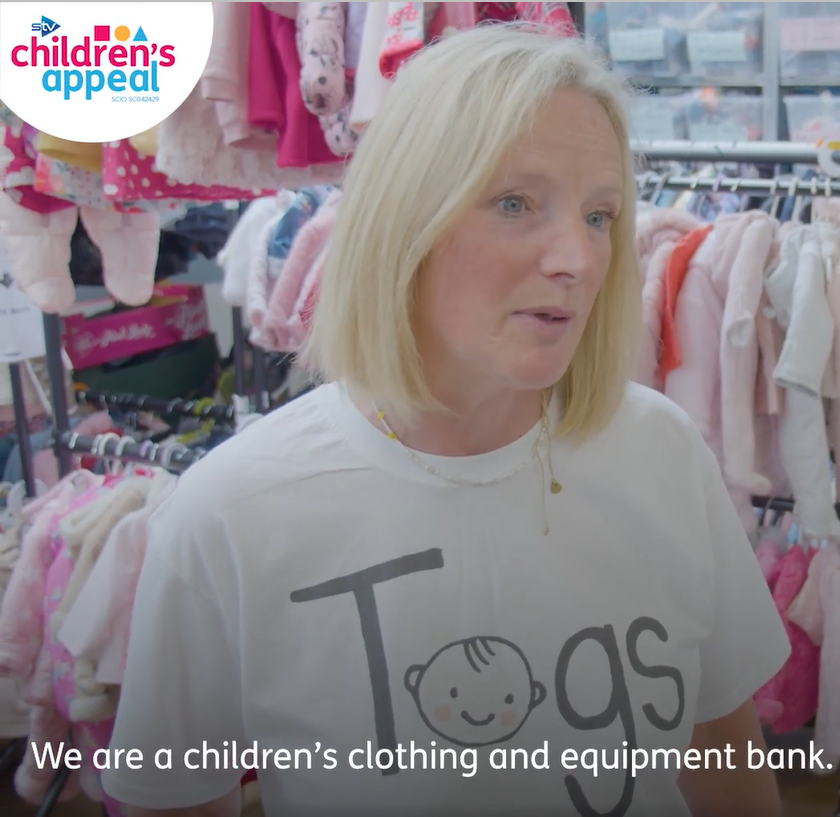 Emma Jackson, STV Children's Appeal, said: "Togs for Tots are a wonderful and inspirational charity that carry out essential work in Dundee, aligning directly with our values making them the perfect fit as our Dundee Kiltwalk partner. Every pound raised from our walkers will be used to support families affected by poverty with clothing and we encourage Dundonians to get their Kilt's out and their trainers on for a very worthy cause."
The Dundee event takes place on 20th August. The four-mile Wee Wander makes Kiltwalk Dundee a great family event but is also suitable for seasoned walkers with the option of the twenty-mile Mighty Stride. Sign up here.
The STV Children's Appeal has been the Kiltwalk's official grant making partner since 2016. This means that money raised by people choosing to walk for Kiltwalk is dispersed by the STV Children's Appeal to charities and projects across Scotland. Previous projects funded include Calum's Cabin Flat, which provides living space for children with cancer and their families who visit the city for treatment; the CRIB, a community reach and inclusion bus in East Lothian; and support for charities responding urgently to the pandemic.