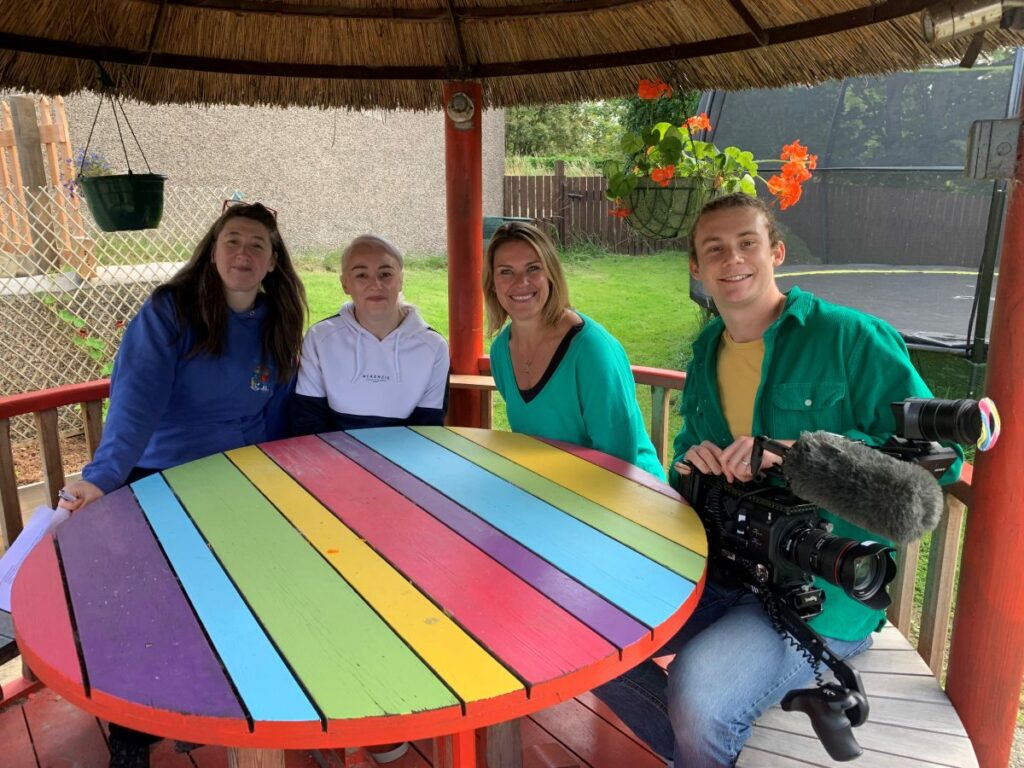 The Wood Foundation has committed its 10th grant to the STV Children's Appeal bringing the total of its support to £1.5m.
The funds are distributed to local charities in Scotland which are addressing the immediate impacts and root causes of poverty facing families across the country.
This year's Appeal Show took place on Friday 4th November on STV. The Wood Foundation's UK Director Ali MacLachlan met with Moray School Bank to learn more about the need for its service and the challenges associated with poverty in rural areas.
Ali said: "We are incredibly proud of our partnership with the STV Children's Appeal which is empowering local charities to deliver what their communities need in order to not just survive but thrive. The work of the Appeal has never been more important.
"It was inspiring to meet with the small and dedicated team and Moray School Bank who shared why their work was so important and the challenges of accessibility and visibility of poverty in rural areas.
"This is a milestone anniversary in our partnership, and it is great to reflect on how much has been achieved. It is equally important to consider how much more needs to be done to ensure all children in Scotland should be supported to live happy and healthy lives.
"The Appeal has demonstrated innovation to respond to challenges, forging new collaborations to combine skills and experience for the betterment of life chances for our young people. The creativity and agility of the Appeal are key tenets of its success in changing lives for young people and families across Scotland."
STV Children's Appeal was established in 2011 and has directed millions of pounds to charities the length and breadth of Scotland thanks to the support of partners such as The Wood Foundation, as well as the generosity of the general public.
Nat Wright of the STV Children's Appeal said: "Thanks to The Wood Foundation for its continued support of the Appeal. On this landmark anniversary, we are grateful for all that has been achieved by this partnership.
"Poverty is becoming further entrenched in many communities, the impacts hitting harder than ever before. There are also many more people facing economic challenge and uncertainty than ever before. The charities we support are uniquely placed to see first-hand how support should be deployed to give young people the best chances and choices.
"As the cost crisis deepens, we need powerful partnerships and public support more than ever to support those living in our communities who are facing real hardship."
As well as being a funding partner, The Wood Foundation is also represented on the board of the Appeal.