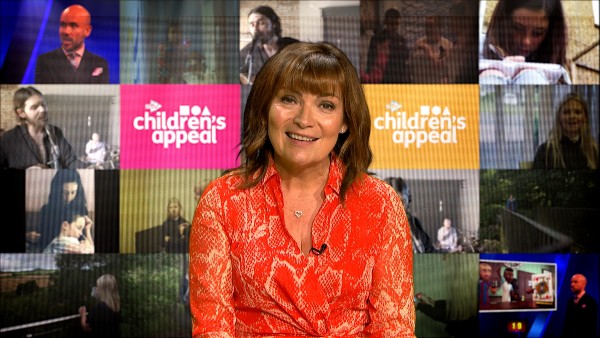 A grand total of £3,530,025 has been raised by the STV Children's Appeal throughout 2020, bringing the total amount raised by the Appeal since its formation in 2011 to over £24 million.
A busy year of fundraising culminated in a successful telefundraiser broadcast on STV on Friday evening. The programme, hosted by Lorraine Kelly, saw stars including Andy Murray and KT Tunstall encouraging Scots to support the Appeal, which raises funds for vulnerable children and young people across Scotland.
First Minister Nicola Sturgeon also made a memorable appearance in this year's show, starring in a specially-recorded sketch alongside comedian Janey Godley, in which she delivered Godley's iconic catchphrase "Frank, get the door!" for the first time. The Scottish Government has again pledged to match fund £1 million towards the final total raised.
Community heroes celebrated
The STV Children's Appeal has seen a wide range of "community heroes" from across Scotland helping to raise money this year, including:
91-year-old Jan Collins from Troon, who raised £8,621 by completing 1,000 holes of golf in his garden
Inverness schoolboy Shaun Maclean 8, who ran 200 laps of his garden and raised £966
Gerry Long, a postman from Ardrossan, who cheered up local residents during the national lockdown in April by dressing up as a different fictional character each day to deliver mail – raising £450 in the process
Corporate supporters of the Appeal have included supermarket chain Lidl. Its customers and staff helped to raise £73,000 this year – bringing the total amount Lidl has raised for the Appeal to over £500,000.
Baroness Margaret Ford, Chair of the STV Children's Appeal, said: "Once again, we are absolutely blown away by the incredible generosity of STV viewers – particularly at a time when donating may be harder to do than normal. Their support, along with that of our community heroes and corporate fundraisers, will make a real difference to the one in four children living in poverty throughout the country.

"These young people, who have felt the effects of the Covid-19 pandemic more than most, urgently need our help – and we're committed to distributing the funds as quickly and efficiently as possible. On behalf of everyone at the STV Children's Appeal, I'd like to extend a heartfelt thank you to each and every person who has supported us throughout this year."
Vital projects given the spotlight
Friday's programme also featured some of the vital projects that have received critical funding from STV Children's Appeal including:
AberNecessities providing essential support to new mums in Aberdeen
East Renfrewshire Good Causes who were able to provide internet access to young people living with autism so that they were not isolated further from their friends during the pandemic
RCCG Church in Edinburgh providing food parcels to their community, and
Stirling Young Carers who have provided essential support to young people looking after relatives.